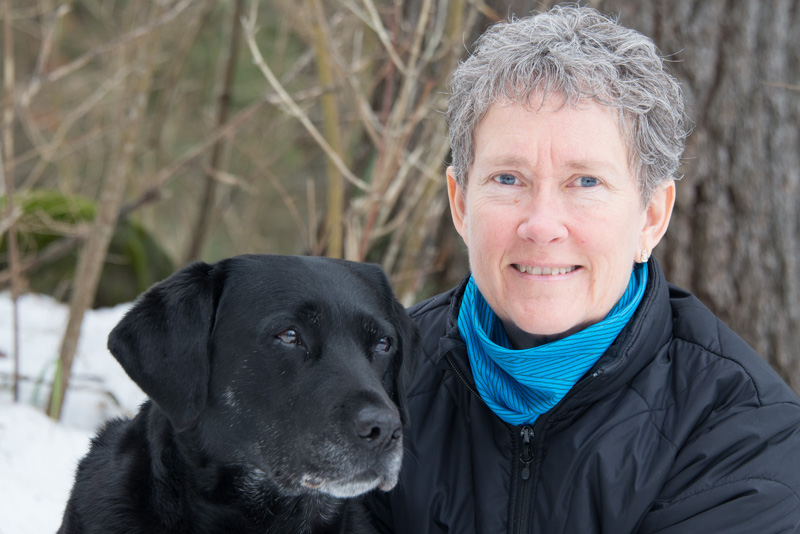 Associate Veterinarian
As a child and young adult living with her family in South America, Montreal, and Calgary Andrea experienced life with a variety of different pets (dogs, rabbits, guinea pigs, hamsters, parrots) . Growing up, Andrea spent her teen years in the dog breeding, showing and obedience rings. As a veterinary student Andrea gained large animal experience working on a large dairy farm in Vermont and at Spruce Meadows stable in Calgary.
After working in a mixed animal practice for several years Andrea took time to do some world travelling with her husband. This included 10,000 kms by bike, camping through New Zealand and Europe, and budget travel through Australia, India and South East Asia. Taking time to stop and stay with Veterinarians through all of these countries allowed an interesting insight into veterinary medicine across the continents.
Once back in Canada Andrea settled in Ottawa and back into small animal practice, balancing veterinary practice part-time with raising a family of four children.
Now that her children are young adults, Andrea has been able to dedicate more time to veterinary practice, with a special interest in Veterinary dentistry. In addition to clinical practice, Andrea also volunteers one day a week at the Ottawa Humane Society as a surgical veterinarian. When time permits Andrea participates in First Nations Wellness and Surgery clinics. Past experience includes working as a Surgical veterinarian at Algonquin College, teaching and supervising students in Veterinary technician program.
Andrea loves being able to help educate owners and feels fortunate to be in an occupation where learning is ongoing.
When Andrea is not working she enjoys being active with Alpine skiing and curling in the winter, and Cottaging, scuba diving, photography and travelling at any time of the year.
Andrea enjoys time with her senior Labrador, Surf and her daughter's young Vizsla, Keefer.